---
State of the art account management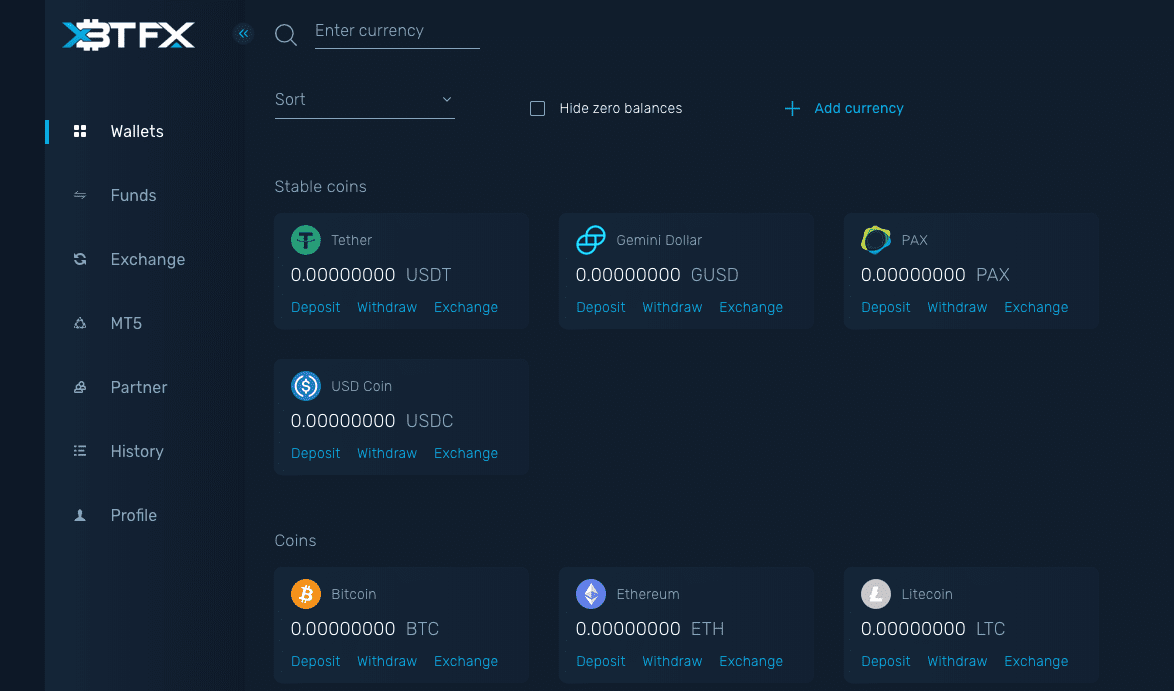 Multiple cryptocurrency deposit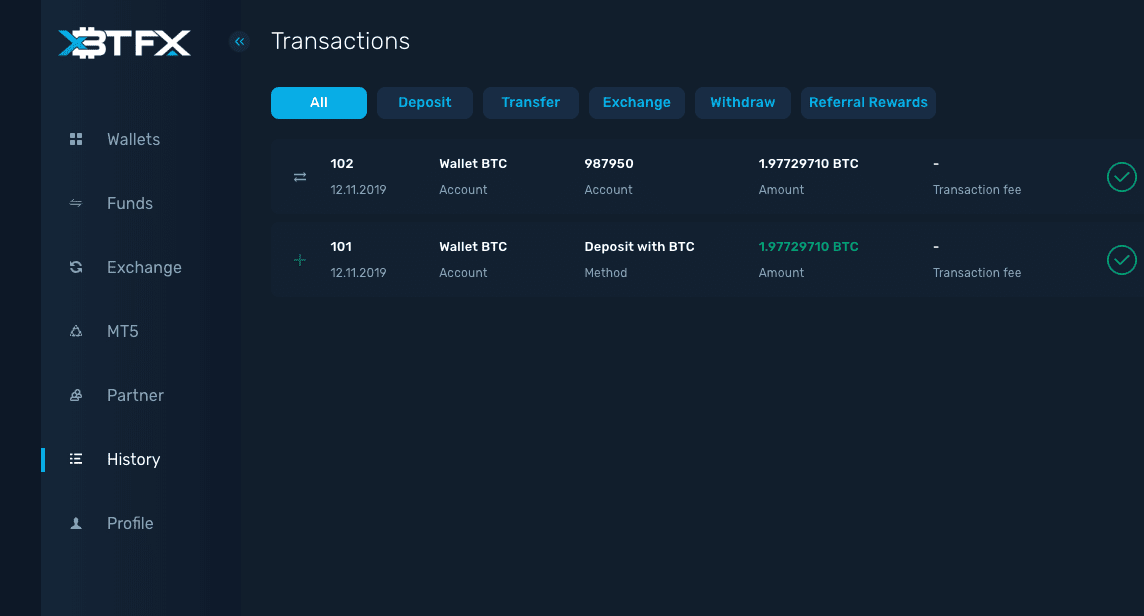 Deposit and Withdraw in Multiple Cryptocurrencies
BTC Deposits and Trading Accounts
USDT/USDC Deposits and Trading Accounts (Level 2 KYC required)
Wallets for:
Several Stablecoins
Monero
Dash
Bitcoin Cash
Litecoin
Etherium and more
Exchange between different cryptocurrencies
Exchange from any of your available cryptocurrency balances into another for as low as 2% charge. Fee's are flexible and depend on current market liquidity.
You can freely exchange between any of the available cryptocurrencies.
Exchanging between Stablecoins and other cryptocurrencies requires Level 2 KYC completition.
Full History no hidden costs
Available from our account management page you can look at your trading analytics. Look at open positions, pending orders and history.
Keep an eye on your transactions, movements in and our of your wallet as well as cryptocurrency exchanges.